Trinity Hills also puts you within arms reach of numerous great west-end amenities. Everything from Starbucks to Market Mall, elite schools, grocery stores and more are all just waiting to be enjoyed.
NEW 160-ACRE NATURE PARK
SARCEE PARK
PATTERSON PARK
COUGARSTONE PARK
SHOULDICE ATHLETIC PARK
MONTALBAN PARK
EDWORTHY PARK
MONTGOMERY HILL
SILVER SPRINGS GOLF & COUNTRY CLUB
BOWMONT PARK
BOWNESS PARK
BOW RIVER
AND MUCH MORE!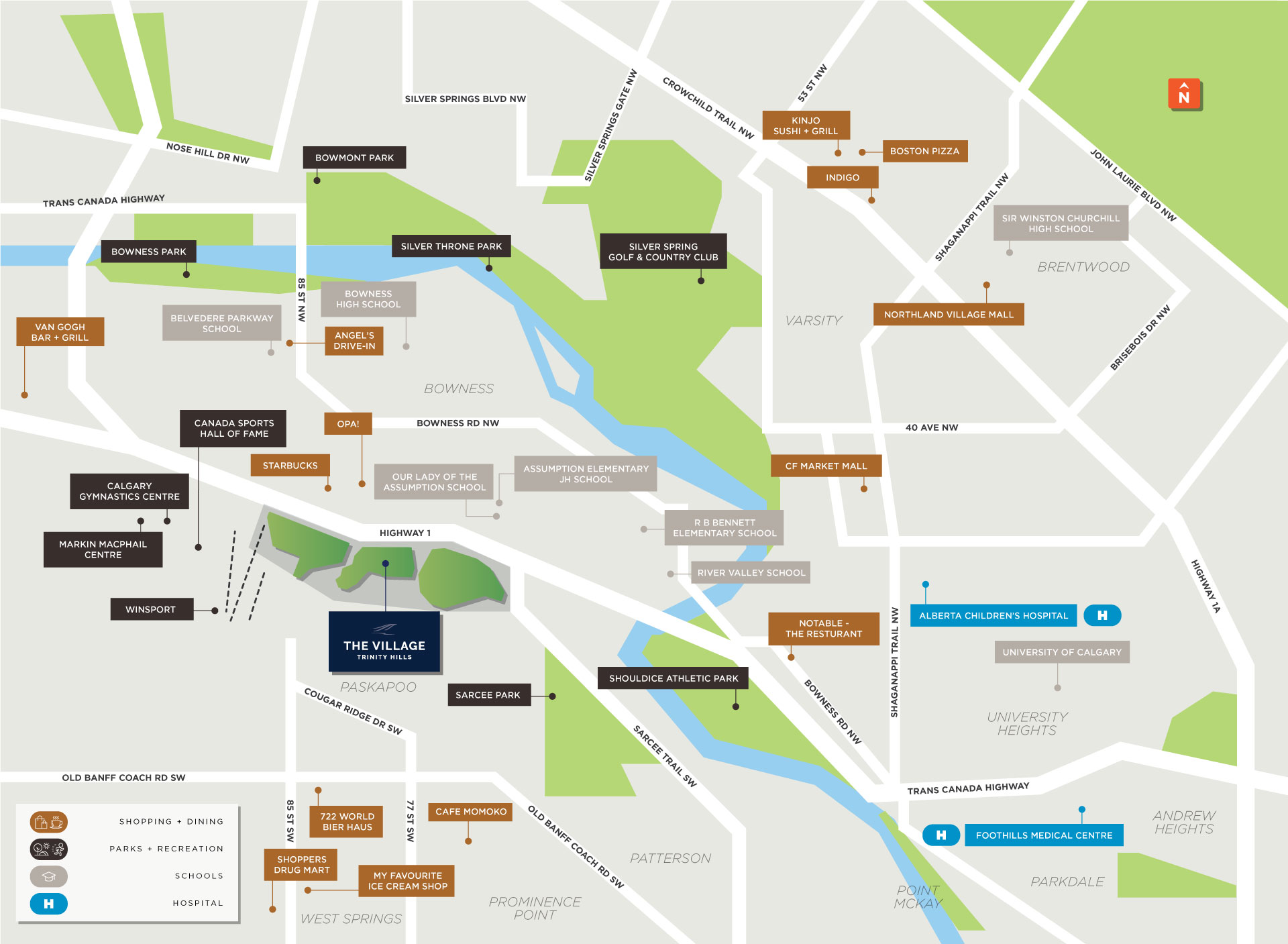 10 minutes to the University of Calgary and Foothills Hospital
Minutes to Top-Rated Schools
A community of serenity and activity
When you're considering buying a new townhome, choosing a location that fits your lifestyle is critical.
The Village at Trinity Hills offers the tranquility of nature combined with the convenience of urban living.
The community is perfectly situated next to an 160-acre environmental reserve and 17-kilometres walking and biking trails, yet within walking distance of 750,000 square feet of shopping, dining and other amenities.
It's less that 1 hour to the Rocky Mountains, yet just 15 minutes to downtown.
---
Access to world-famous recreation facilities, year round
Trinity Hills residents have easy access to WinSport and Canada Olympic Park, world-class training and recreation facilities with year round activities. From skiing, snowboarding, tubing and skating to zip-lining, biking and summer luge, there's an activity for everyone. Plus, The Village is just 5 minutes from Calgary Climbing Centre!

The heart of western Calgary
Trinity Hills provides quick highway access. Two brand new interchanges at Bowfort Road and Sarcee Trail have been added to Highway 1, providing easy access to The Village. The Trans-Canada Highway provides direct access to the Rocky Mountains. Stoney Trail is moments away.
These expertly designed roadways provide easy access into and out of the city.
8 minutes to Market Mall
10 minutes to the University of Calgary and Foothills Hospital
15 minutes to downtown
30 minutes to Calgary International Airport
60 minutes to Banff
---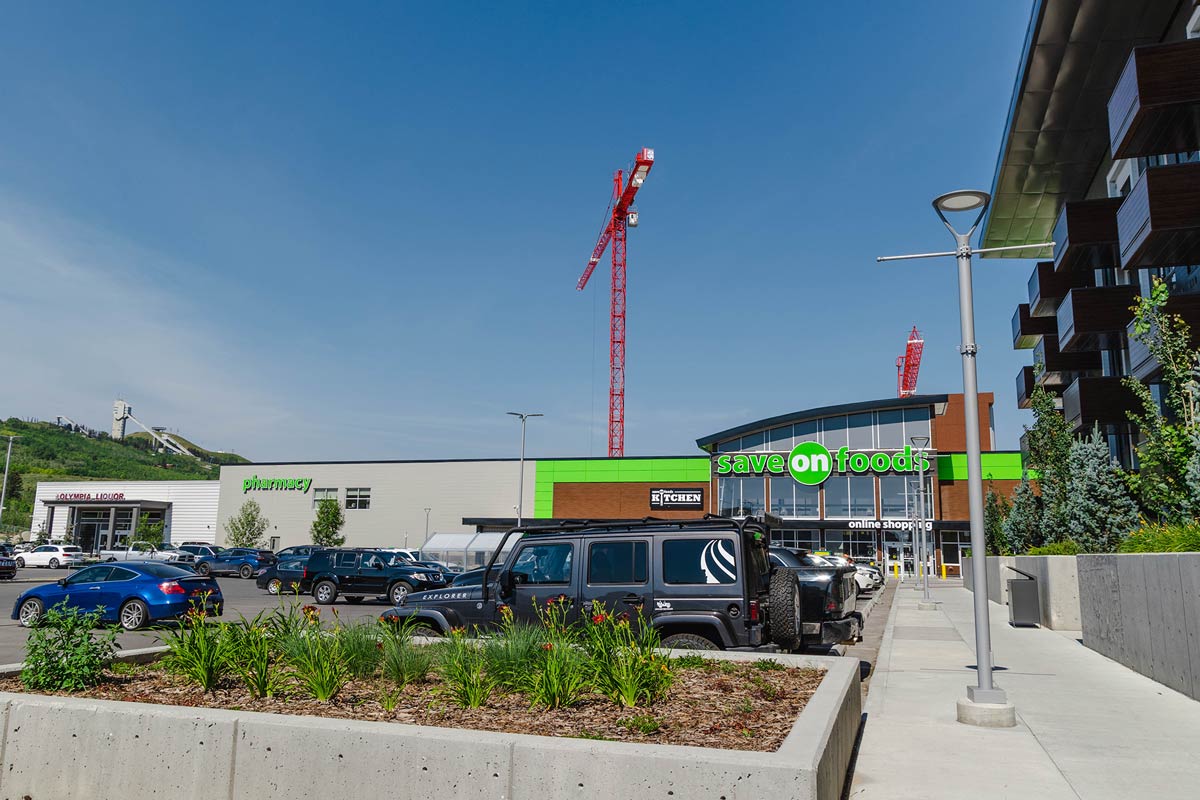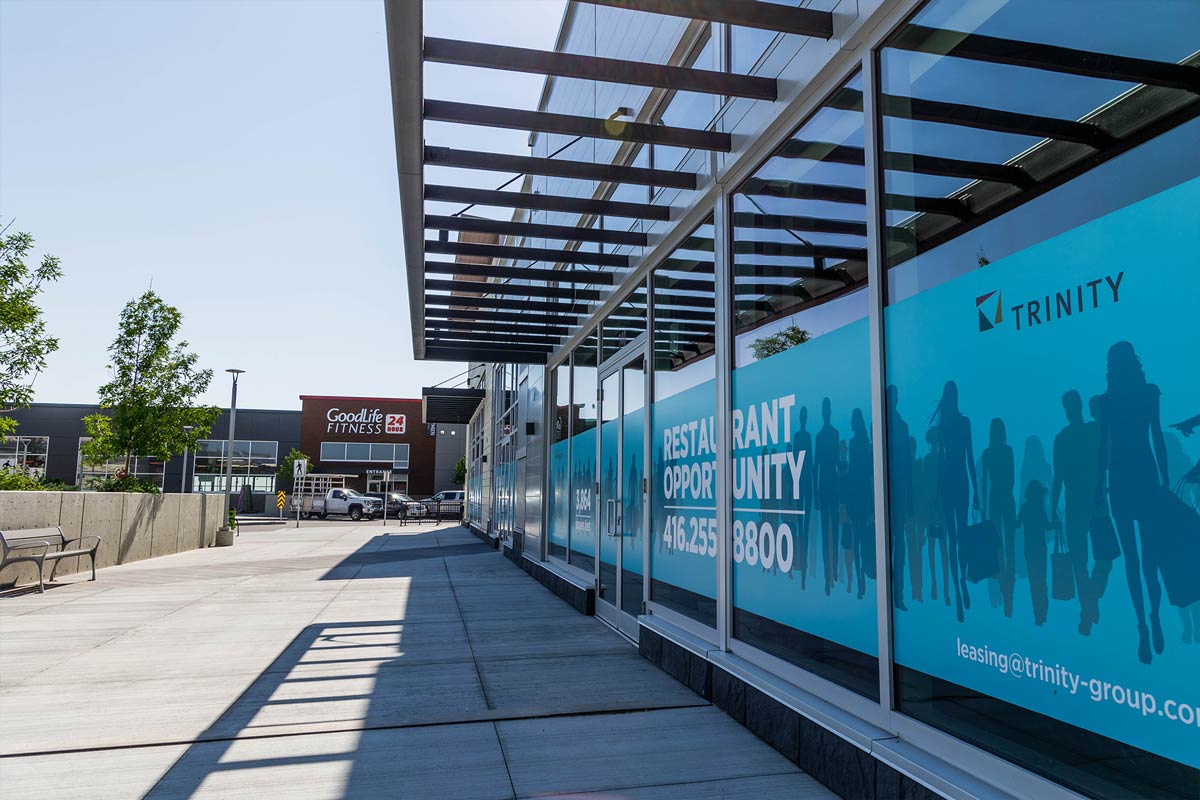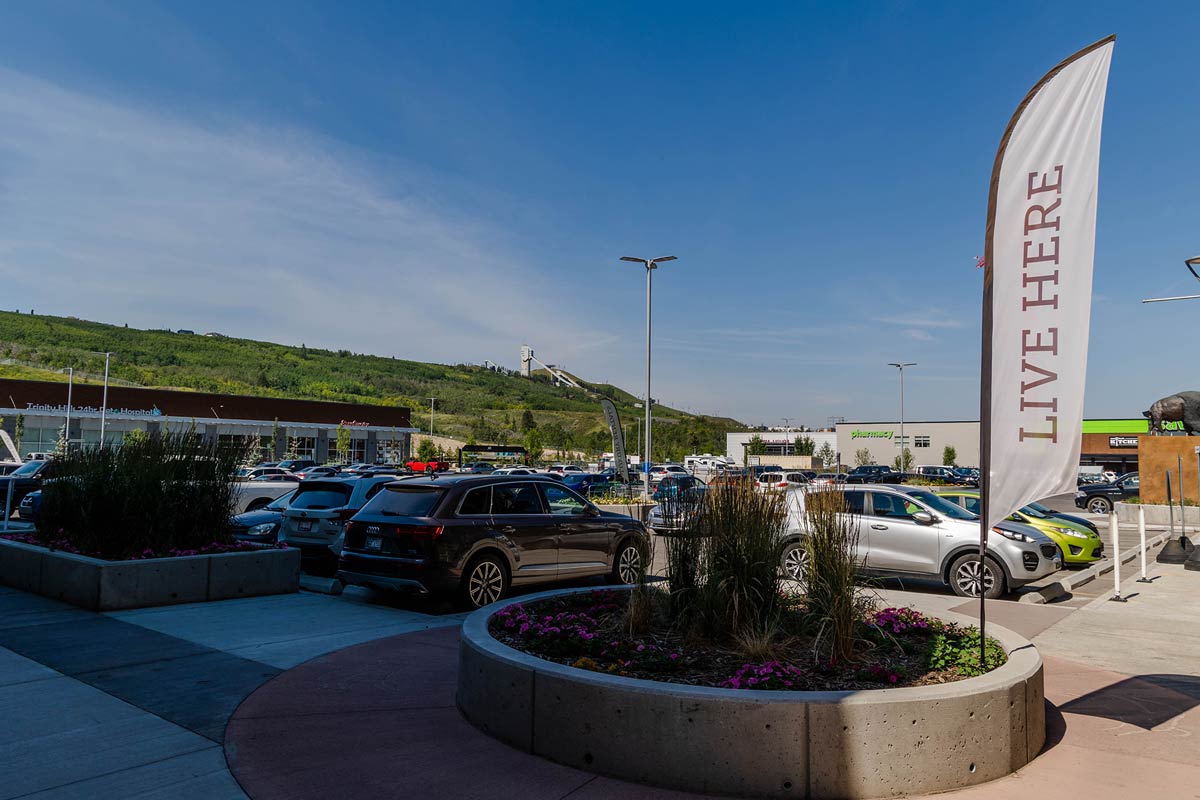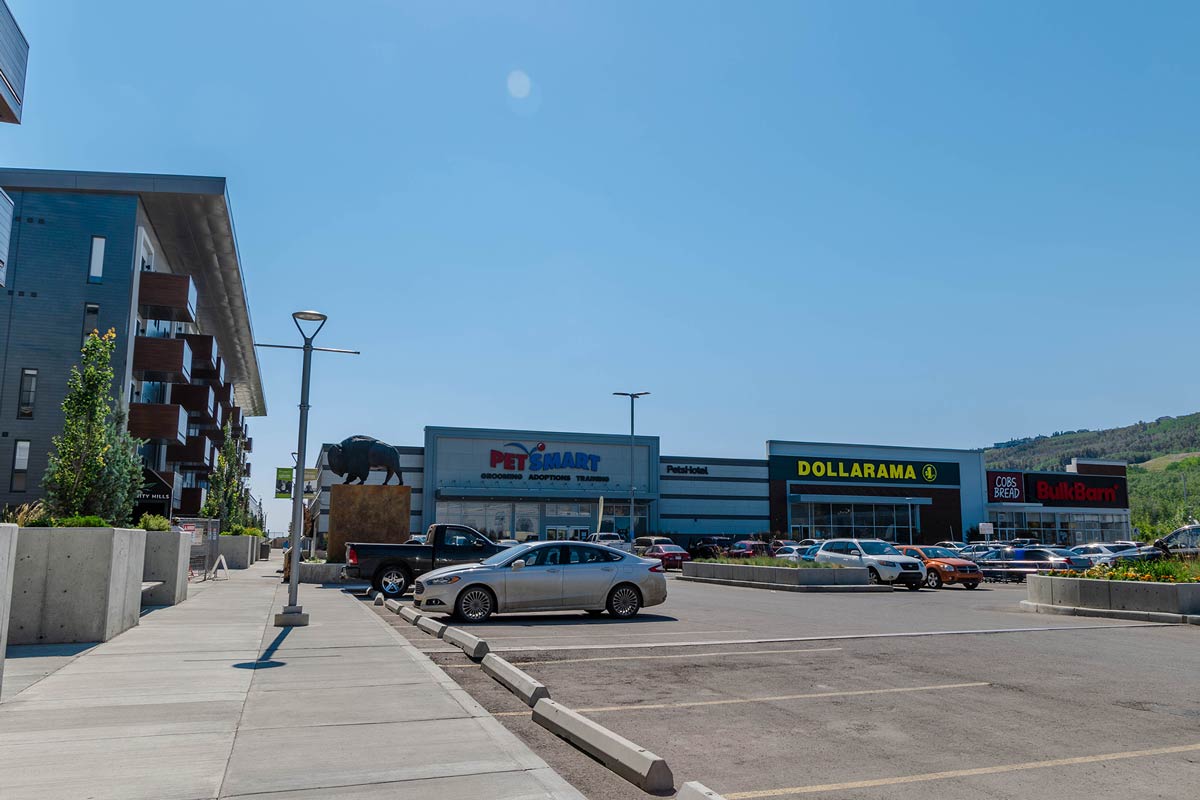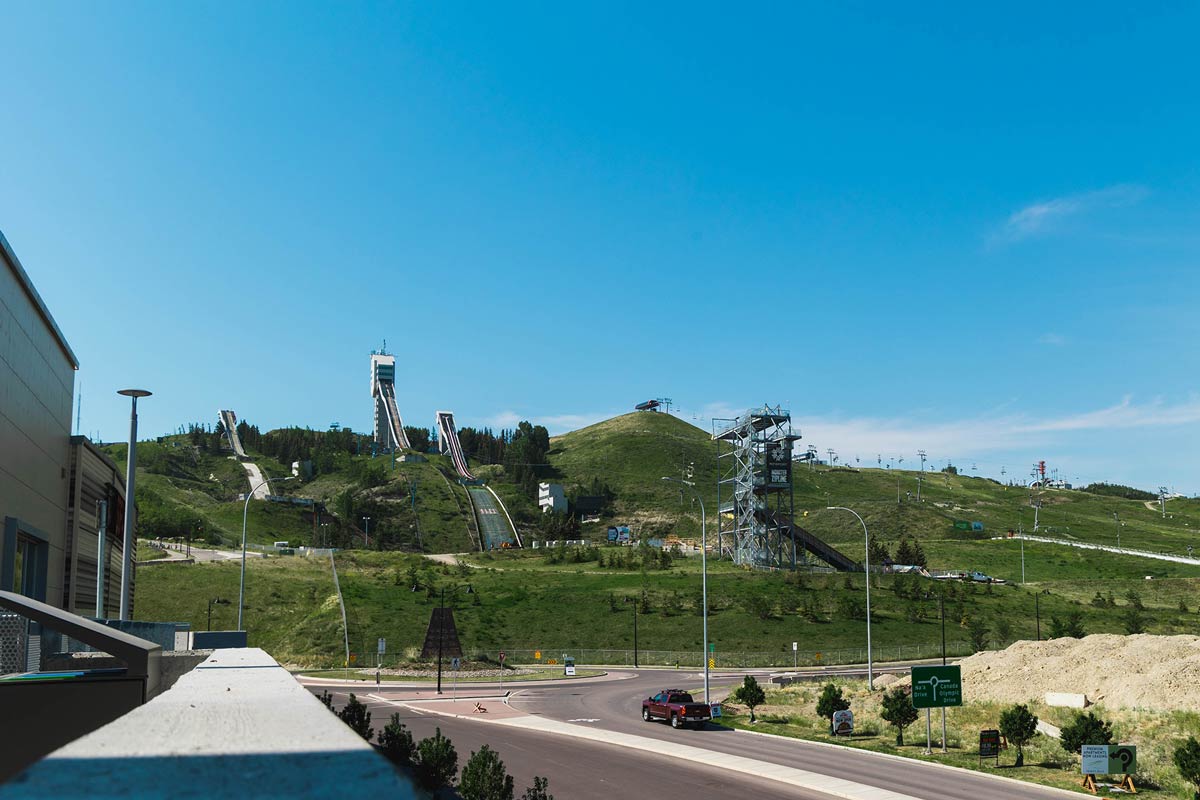 You won't need to leave Trinity Hills! Nestled between retail and restaurant space, you can walk, bike or drive to a host of amenities and stores, including: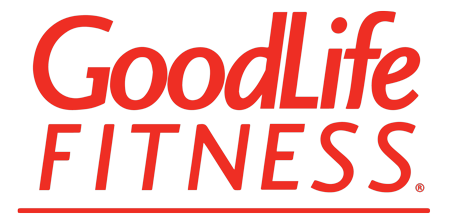 A new pedestrian / bike path makes access from the Village to The Town Centre easy and safe.
With 160-acres of nature reserve and 17-kilometres of walking and biking pathways in your backyard, there's so much to explore in Trinity Hills.
You'll also find countless parks in the surrounding area, including Bowness Park, Baker Park, Bowmont Park, Shouldice Park, Edworthy Park and the Bow River.
The Rockies are less than a one hour drive away!